Biography of Christian Friese 08.03.2023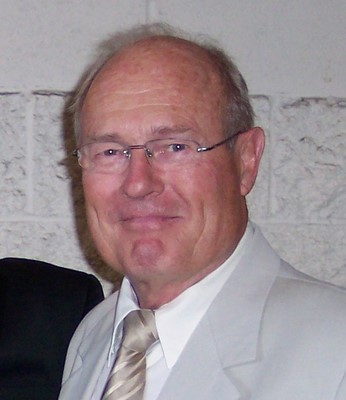 Christian Karl Felix Friese was born on September 17, 1938 in Rathenow Hospital. His father, Heinz Friese, had a poultry farm on Rhinower Strasse in Rathenow and is said to have said to his son on his first visit to the hospital: "Boy, don't bother me!" His mother, Maria Friese, née Assmann, worked on the poultry farm. She came from a strictly Catholic farming family near Oldenburg and, like all her siblings, had to learn to milk a cow at an early age. She raised her children in the Catholic faith. Christian Friese grew up with his brother Bernhard (*29.12.1935), who was three years his senior. On October 6th, 1939, Christian Friese was baptized in the Catholic St. George's Church in Rathenow. One of his godparents was his mother's brother, Heinrich Assmann. Uncle Heinrich wanted his sister's second son to be named "Heinrich" after him, and at the baptism he answered the pastor when he asked the child's name: "Christian Karl Heinrich." In contrast to the birth certificate, the first name on the baptismal certificate is Christian Karl Heinrich. In 1944 he started school in Rathenow.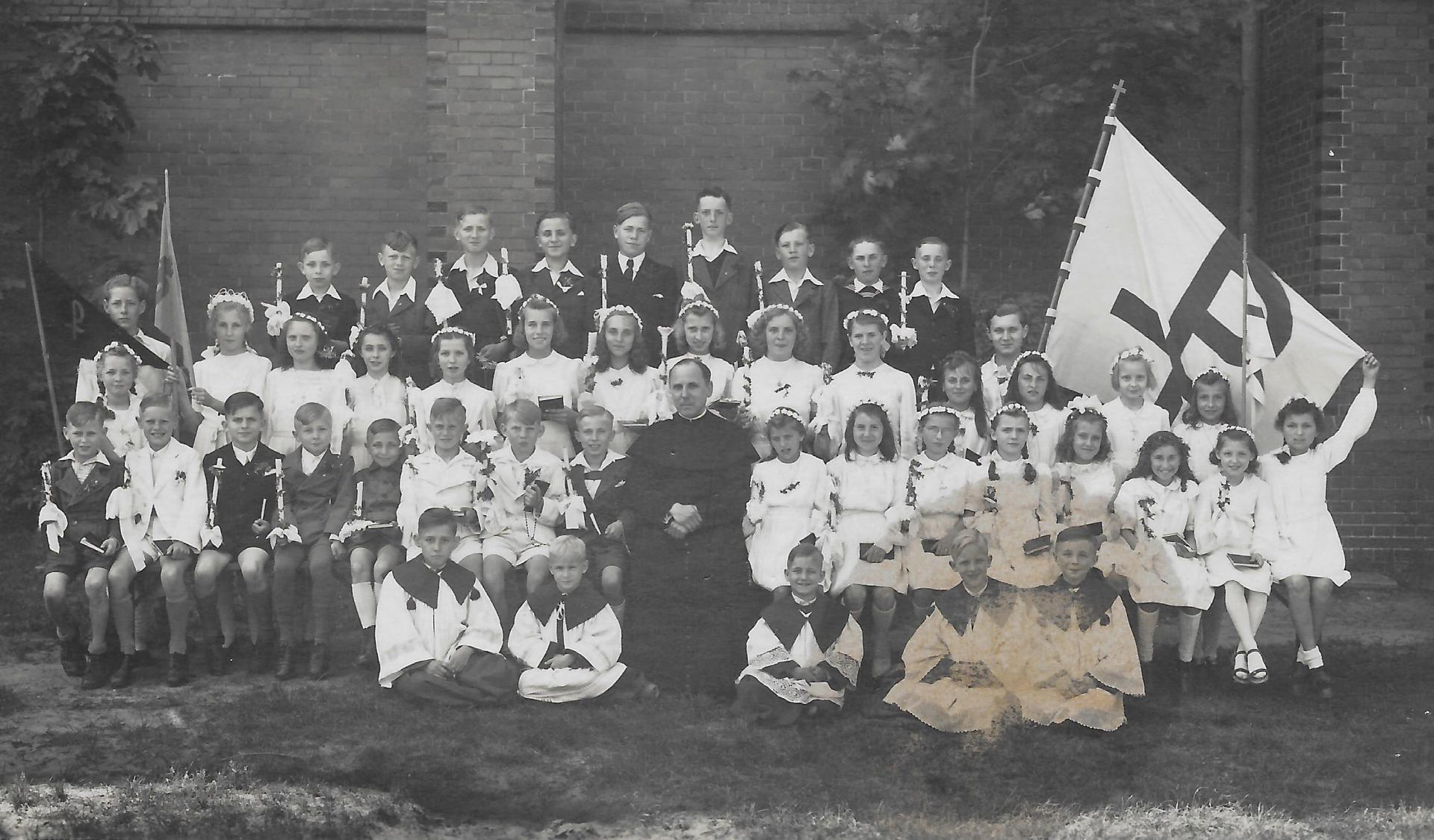 First communion of Christian Friese 1947
infront of the St. Georg-Church in Rathenow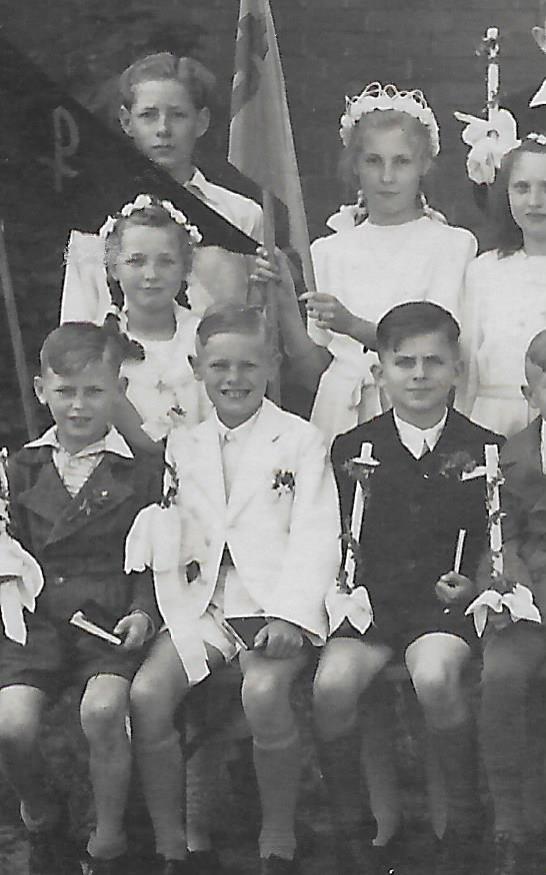 Chrsitian Friese (in the middle) with his first communicants
His mother, who was brought up Catholic, made sure that Christian also went to religious instruction at the Catholic Church of St. George at Friesacker Str. 3 in Rathenow. Pastor Reinhold Stahl introduced him to the principles of faith and introduced him to the beauty of Holy Mass. Christian Friese loved the ceremonies of the Holy Mass. Otherwise he roamed through the beautiful landscape on the Havel and liked to play football with his school friend Helmut Leder. The parents' poultry farm was on Rhinower Landstrasse. At school, Mrs Leske was his class teacher, Mrs Westermann his German teacher and Heinz Schirrholz his mathematics teacher. Pastor Reinhold Stahl had suggested sending Christian Friese to the Canisius College, Tiergartenstrasse 30-31, in West Berlin from the 6th grade onwards. It was a Catholic humanistic high school run by Jesuits. The students of the Canisius College had Latin lessons from the 5th grade and so Pastor Reinhold Stahl committed himself to teaching Christian Friese in Latin so that he could catch up on the material from the 5th grade. In Rathenow, Russian was taught from the 5th grade. He passed the entrance exam and, after taking Latin lessons with Pastor Reinhold Stahl, entered the 6th grade of the Canisius Gymnasium in West Berlin on time. He first lived in the orphanage "St. Katharinenstift" in Greifswalder Strasse in East Berlin and was later able to move to the Don Bosco Home in Grosse Hamburger Strasse in East Berlin. At the weekends he took the train to Rathenow. When the parents were arrested in 1951 and got off with a light sentence because of the good contacts with the Russians, a first crack in the normality of life could be felt and when the father was arrested again in 1952 and was free again after a few hours, things matured the decision to flee to West Germany was final. On November 10, 1952, the family fled to West Berlin. Christian had to move to a Don Bosco home in Siemensstadt (West Berlin), but was initially able to continue attending Canisium College. His father would work as manager of a poultry farm in South Africa and the family would move there. After the family had been flown to Hanover, Christian Friese attended the St. Thomas College in Vechta, where he soon got the nickname "Icke" because of his Berlin dialect. He still received the transfer certificate to the 10th class (lower secondary) and then traveled with his mother and his brother Bernhard from Amsterdam to South Africa on April 22, 1953, where a new phase of life began for him and his family.
He attended and then graduated high school from the Dutch-Afrikaans Voortrekker school when they arrived in South Africa. Then he attended The University of Pretoria , registered in the Faculty of Medicine. However instead of studying he sang which he enjoyed and was good at. Then he switched to Philosophy and received his BA in that a few years later. He married Wendy Doepking on January 20, 1964 and they had 4 children.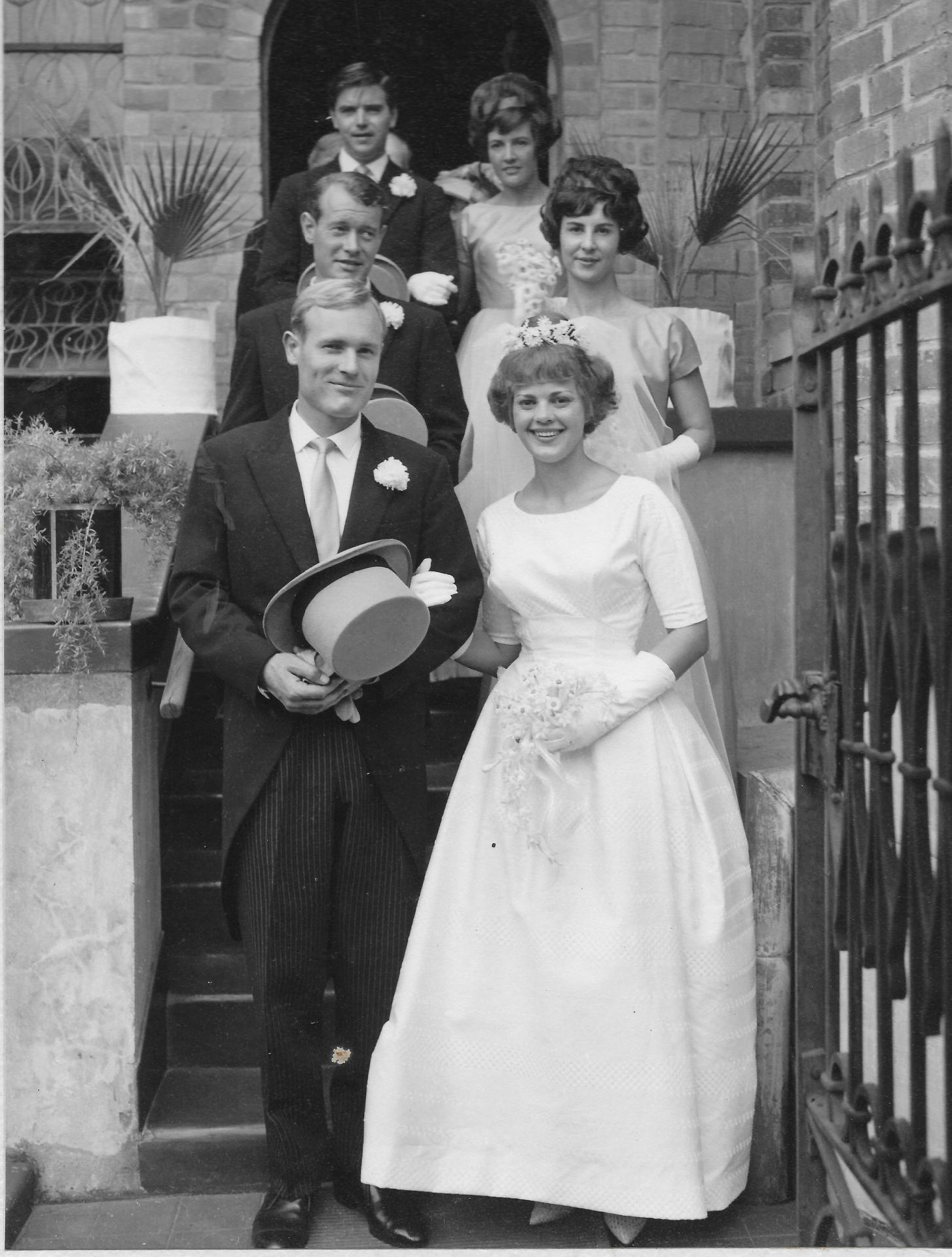 Wedding of Christian Friese and Wendy Doepking in South Africa
(on January 20, 1964)
He spent his career there doing farming and then establishing and operating a large rattan furniture manufacturing factory. As well as the factory which employed 35-40 workers, he also established 3 retail shops selling this furniture. In 1977 the family decided to leave troubled South Africa and emigrate to Canada. They did not want their boys doing the mandatory military service and because Wendy's father had been born in Canada, the door there was open to them. They left in April 1978 and established a new life in Calgary, Alberta, Canada where Christian again started his own company, this time doing commercial furniture upholstery and design. After more than 20 years successfully running this company, they have now retired and are living happily in Cobble Hill in British Columbia, Canada.